Round Bars Manufacturer, Suppliers, Exporters & Stockist, in India.
Rajkrupa Metal Industries are Round Bars manufacturers in Mumbai, India. We have become one of the leading brands in the Round Bars industry in India. With extensive business and technical staff experience, Rajkrupa Metal Industries has strategically positioned itself as a top-tier manufacturer and supplier in the global Round Bars market. We supply large quantities of Round Bars and types of Round Bars to different locations. we are named one of the tops Round Bars manufacturers in India for fulfilling the high demand for Round Bars and manufacturing top quality Round Bars products.
Gunmetal Round Bars manufacturers, Aluminium Round Bars suppliers, Phospher Round Bars exporters, Navel Brass Round Bars Stockists in Mumbai, India.
Round Bars is a top-quality product and its demand in the market is increasing day by day. Our manufactured Round Bars are used in various industries worldwide. At Rajkrupa Metal Industries the product goes to warehousing, we have ready stock available to ship our clients for quick delivery. All products pass through our in-house quality tests that determine the quality and durability of our manufactured Round Bars. Our company is ISO 9001:2015 certified and manufactures Round Bars in compliance with International Quality Standard(IQS), which makes us one of the tops manufacturers of Round Bars. We also supply Lead Tin Bronze Round Bars, Aluminium Bronze Round Bar, Phosphor Bronze Round Bar, Naval Brass Round Bar
Round Bars Standards, Specification, Size, Grades:
Apertures: 0.3mm and finer.
Finish: Available in rolls or in cut circles and also as fabricated filters.
Construction: Woven with plain or twill weaves.
Materials: Inconel, Monel, Titanium, Stainless Steel, Phosphor Bronze, Brass, Copper, Nickel
Applications: Filters elements, Bolting cloth for screen printing, Dust removing screens, Chemical and Pharmaceutical sieving.
About Round Bars Manufacturer in India:-
Rajkrupa Metal Industries is India's largest manufacturer, supplier, exporter of Round Bars in Mumbai, India. Round Bar is a long, cylindrical metal bar standard that has many manufacturing and commercial applications. The most common application is shafted. Round Bars is available in many metal types including Aluminum, Stainless Steel, Hot-Rolled Steel, and more. Equally, a cold-rolled round bar is used for applications where a larger surface finish and exact dimensions are essential.
The Round Bars come with the promise of high quality and dimensional precision. Rajkrupa Metal Industries company continues to improve and innovate to produce the best of quality and develop systems that can deliver its products at the end user's doorstep in excellent condition. The quality assurance system equipped with modern equipment and a highly skilled workforce constantly strive to get the best of products by controlling the entire process at every vital point.info@rajkrupametal.comWhatsapp UsCall: +91 90822 87875
Round Bars Types
Rajkrupa Metal Industries has become one of the leading brands in the Round Bars industry in India. The demand for Round Bars is from different parts of the world but is fully filled by Rajkrupa Metal Industries with the help of their ready stock and warehousing capabilities.
---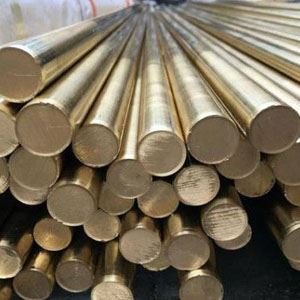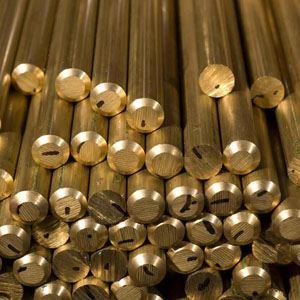 Round Bars Materials & Grades:
Grades
Stainless Steel Round Bars
ASTM / ASME 201, 202, 301, 304, 304L, 310, 310S, 316L, 316TI, 317, 317L, 321, 347, 409, 409M, 409L, 410, 410S, 420, 430, 431, 441, 444, 446, 17.4PH, 904L
Super Duplex Steel Round Bars
S32750
Duplex Steel Round Bars
ASTM / ASME SA 790 UNS NO S 31803 , S 32205 , S 32550 , S 32750 , S 32760.
Carbon Steel Round Bars
ASTM / ASME A 335 GRP 1 , P 5 , P 9 , P 11 , P 12 , P 22 , P 23 , P 91
Alloys Steel Round Bars
ASTM / ASME A 691 GRP1 CR , 1 1/4 CR , 2 1/4 CR , 5 CR , 9CR , 91.
Nickel Alloys Round Bars
Nickel Alloys 200, Nickel Alloys 201
Titanium Round Bars
Grade 1, Grade 4, Grade 5(Ti 6Al-4V), Grade 6(Ti 5Al-2.5Sn), Grade 7, Grade 11, Grade 12, 8Ai-1Mo-1V, Grade 9(3Al-2.5V), 6Al-6V-25n, 6Al-2Sn-4Zr-2Mo, 6Al-7Nb, Grade 23(Ti 6AL-4V ELI), Grade 5 ELI
Inconel Round Bars
Inconel 600, Inconel 601, Inconel 625, Inconel 625LCF, Inconel 686, Inconel 718, Inconel 800, Inconel 825, Inconel X-750 , Inconel 690, Inconel 602, Inconel 617, Inconel 925, Inconel A-289, Inconel AL-6XN, AL-904L
Hastelloy Round Bars
Hastelloy C-22, Hastelloy C-276, Hastelloy C-2000, Hastelloy C-4, Hastelloy X, Hastelloy B, Hastelloy N, Hastelloy G
Molybdenum Round Bars
ASTM / ASME A 182 GR F 5, F 9 , F 11 , F 12 , F 22 , F 91, ASTM B387, Ferro Molybdenum
Cobalt Round Bars
Cobalt HS-6, Cobalt HS-4, Cobalt HS-25, Sterlite Grade 1, Sterlite Grade 6, Sterlite Grade 12, Sterlite Grade 21
Niobium Round Bars
ASTM B394, R04200 R04210
Nimonic Round Bars
Nimonic75, Nimonic80, Nimonic85, Nimonic90, Nimonic263, etc
Tungsten Round Bars
W1 WAl1, W61, etc, Carbonide Tungsten, Copper Tungsten, Nickel Tungsten
Nichrome Round Bars
Nichrome90, Nichrome80, Nichrome80A, Nichrome RW80, Nichrome75, etc
Magnesium Round Bars
Magnesium AL017100, AL017140, AL017150, AL017160, AL017200, AL017210, AL017250, etc.
Tantalum Round Bars
Tantalum – Grade 1.
Monel Round Bars
Monel 400, Monel k500
MU-METAL Round Bars
MU-METAL
Zirconium Round Bars
Zirconium 702, Zirconium 705, Zirconium 705, Zirconium-2, Zirconium-4
Beryllium Copper Round Bars
Alloy 25 UNSC17200
Aluminium Round Bars
1050,1100, 2017, 7150, 7178, 7575, 2050, 7085, 2011 A92011, 2014A A92014, 2024 A92024, 2219, 5052 A95052, 5083 A95083, 5754, 6061 A96061 A86061, 6063, 6082 A96082, 7071 7020, 7050 A97050, 7075 A97075 A87075, 7175
Copper Alloys Round Bars
C 11000, C 10200, C 12200, C 51100, C 51000, C 51900, C 52000, C 52100, C 74500, C 75700, C 75400, C 76400, C 77000, C 21000, C 22000, C 23000, C 24000, C 26000, C 26800, C 27000, C 27200, C 28000
info@rajkrupametal.comWhatsapp UsCall: +91 90822 87875
Round Bars Packaging and Delivery:-
Round Bars Payment Modes: LC (Letter of Credit), TT (Telegraphic Transfer or Wire Transfer), Cheque, and others.
Round Bars Packaging: Round Bars are packaged with caution and safety so they reach our client's as good as he would expect. Packaging in a wooden box.
Round Bars Port of dispatch: Jawaharlal Nehru Port (JNPT, NAHVA SHEVA).
Round Bars Tax: 18% GST
Round Bars projects – Rajkrupa Metal Industries:-
Our client's satisfaction completely depends on the quality, Toughness, Hardness, and Delivery Time of Round Bars. Rajkrupa Metal Industries is also a leading supplier of Round Bars in major Indian cities for different industries projects. Our containers are also delivered locally in Indian cities to give our clients easy access to high-quality Round Bars that can be purchased at affordable prices.
| | |
| --- | --- |
| Product supplied | City |
| Round Bars for Filters elements. | Lucknow, Uttar Pradesh |
| Round Bars supplier for Pharmaceutical processing industry. | Delhi, New Delhi |
| Round Bars supplier for Bolting cloth for screen printing. | Banglore, Karnataka |
| Round Bars supplier for Chemical and Pharmaceutical industry | Surat, Gujarat |
Round Bars is also searched as:
Round Bars manufacturers, Round Bars suppliers, Round Bars stockists in Mumbai, Round Bars exporters, manufacturers of Round Bars, Round Bars manufacturers in Mumbai, Round Bars aluminum, Round Bars applications, Round Bars dealers, Round Bars dealers in Mumbai, Round Bars weight chart
Round Bars Manufacturers Suppliers in India:-
We, Rajkrupa Metal Industries are a leading manufacturer's suppliers exporters of Round Bars in Maharashtra, India. We offer a wide range of Round Bars products in India. We are Round Bars suppliers in Mumbai, Pune, Chennai, Bengaluru, Kolkata, and many other cities in India. We ship Round Bars to different parts of India and increase our clientele to 100% authentic and verified buyers for the long term. Our clients know us as Rajkrupa Metal Industries that manufactures high-quality Round Bars products and offers top-notch services.
Round Bars Suppliers in India
Bengaluru
Mumbai
Chennai
Hyderabad
Kolkata
Pune
New Delhi
Ahmedabad
Jaipur
Surat
Salem
Gandhinagar
Bhiwandi
Tiruppur
Sivakasi
Jamnagar
Thiruvananthapuram
Rajahmundry
Bhubaneswar
Vijaywada
Firozabad
Bokaro Steel City
Rajkot
Bharuch
Panna
Raipur
Cochin
Ludhiana
Panipat
Durgapur
Peenya
Pimpri-Chinchwad
Channapatna
Kharagpur
Nashik
Bareilly
Varanasi
Haldia
Rourkela
Bangalore
Moradabad
Indore
Visakhapatnam
Trivandrum
Pithampur
Dibrugarh
Angul
Gwalior
Coimbatore
Kannur
Nagpur
Vadodara
Rudrapur
Noida
Agra
Bhagalpur
Jamshedpur
Bhilai
Lucknow
Kanpur
Thane
Bhopal
Sri City
Bareilly
Hosdurg
Pithampur
Round Bars Manufacturers Exporters in India:–
We, Rajkrupa Metal Industries are India's largest Exporters of Round Bars from Mumbai, Maharashtra, India. Round Bars products manufactured at Rajkrupa Metal Industries are used worldwide in various industries. Every week 2 containers are exported to a new location for our clients with Round Bars. With new clients, we are always providing our best service, timely delivery, and top-quality Round Bars. Our headquarter is located in Mumbai, India.
Round Bars Exporter in India:
Saudi Arabia
Oman
Kuwait
Netherlands
Russia
Bahrain
Qatar
UAE
Africa
New Zealand
Nigeria
Mexico
Canada
Venezuela
United Kingdom
United States
South Africa
Malaysia
Bangladesh
Turkey
Singapore
Sri Lanka
Australia
Brazil
Germany
France
Italy
South Korea
Poland
Belgium